Like last year, we took part in Aperitivi & Co, a 2 days show on the world's finest liqueurs, aperitivi - vermouths, amari. This couldn't have been anywhere else than in Italy, and more especially in Italy's capital of fashion, finance and of course drinking, a.k.a. Milano.
Every year we enjoy it more and more, and our Italian friends honour us with their love and passion for anything unique, special, modern and traditional, exactly what ROOTS stand for.
Greece's main bartending blog BitterBooze was there with us and covered Italian aperitivi the greek way. Enjoy the article (in greek):
http://www.bitterbooze.com/aperitivo/
During the show ee enjoyed shots with friends:
And in the evening we had a special event at our beloved Milanese spot "Rita & Cocktails", drinking many 'Respect the Roots' cocktails, with Roots Mastiha, Bitter Nardini & mandarin juice, alreade a milanese classic: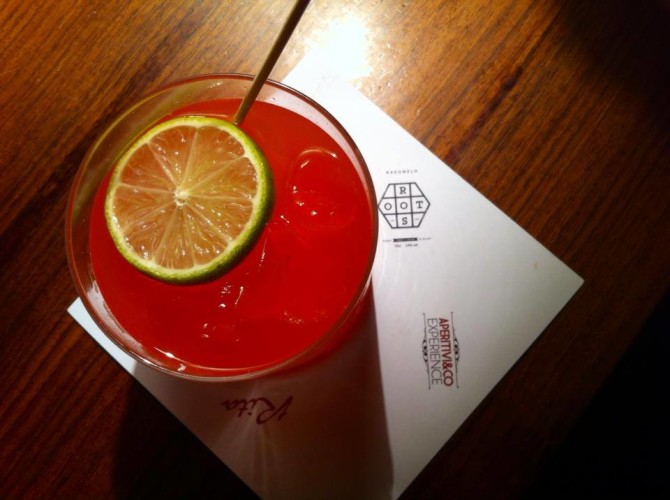 Until next year ! Salute !