The time for the final has come !
The event will take place at Cahoots, (13 Kingly Street, W1B 5PG) in London on the 25th of September. 
Starting at noon , the 16 finalists will present their Roots cocktailsin front of the judges, and at 16.30 we will know who will be going to attend the Athens Bar Show this November !
We are honoured to have an amazing panel of judges, consisting of legendary bartenders and influencers Ben Reed and Simone Caporale.
It will be very interesting to see what Ben and Simone have to say, and judge which "truly great drink is easy to make" !
At the end there will be a special Roots menu and reserved seats at Cahoots for the evening (after 17.00pm).
The event is free and open to friends, however registration is necessary by sending an email to backtotheroots@finestroots.com or through the link https://www.eventbrite.ca/e/back-to-the-roots-uk-cocktail-competition-final-tickets-37610125899
The 16 finalists are:

• Aiden Page, 68 Wine Bar 68 and Boston - London
• Benjamin Smith, Doctor Ink's Curiosities - Exeter
• Christopher Menning, Gravetye Manor - Sussex
• Federico Penzo, Looking Glass Cocktail Club - London
• Giannis Sitanos, American Bar At the Savoy - London
• Kieran Grieves, Bonbar - Newcastle upon Tyne
• Leonardo Baggio, Cahoots London - London
• Lucas Roskell, Tattu - Manchester
• Mihai Ostafi, Oriole Bar - London
• Marco Misao Di Gregorio, The Mule Bar The Holy Birds - London
• Nick Jackson, Bourne & Hollingsworth - London
• Paolo Molinaro, Hutong at the Shard - London
• Sergio Leanza, NINE LIVES BAR - London
• Simone Solporini, 45 Park Lane - London
• Vincenzo Pagliara, The Connaught - London
• Yann Bouvignies, Scarfes Bar - London
The judges:
Ben Reed, Global Cocktail Ambassador at Cocktail Credentials, is a leading light in the generation that defined UK Bar Culture. For over 20 years, Ben has been at the forefront of the global drinks industry and is recognised internationally as a spirit expert and passionate spokesperson for cocktails. From running the ground-breaking Met Bar in the mid 90's to setting up London's first cocktail consultancy in 2000, his 14 books have sold over a million copies in twenty-five countries and he makes regular TV appearances including presenting a thirteen-episode series for the BBC. His weekly column featured in the Times Magazine for two years and he has written for the Guardian, Vogue and GQ.
At Cocktail Credentials, Ben acts as a consultant to the world's biggest drinks brands writing, training and speaking about cocktails all over the world.
Simone Caporale is an internationally renowned bartender with a distinctive personal style and service. Alongside fellow peer and mentor Alex Kratena, during Simone's five years at Artesian at The Langham, London, the pair were credited for reinventing the 5* hotel bar experience; making it relevant to 21st tastes and sensibilities. During his time at Artesian, Simone and his team won an unprecedented and unrivalled number of awards and international accolades. In October 2015, Artesian was recognised as Number 1, for the fourth consecutive year in the World's 50 Best Bar Awards by Drinks International. In addition, at the prestigious Tales of the Cocktail Spirited Awards held annually in New Orleans, USA, Artesian won seven awards including Best International Cocktail Bar (2015), World's Best Bar (2014), World's Best Bar Team (2014), World's Best Hotel Bar (2012 and 2014) and World's Best Cocktail Menu (2011).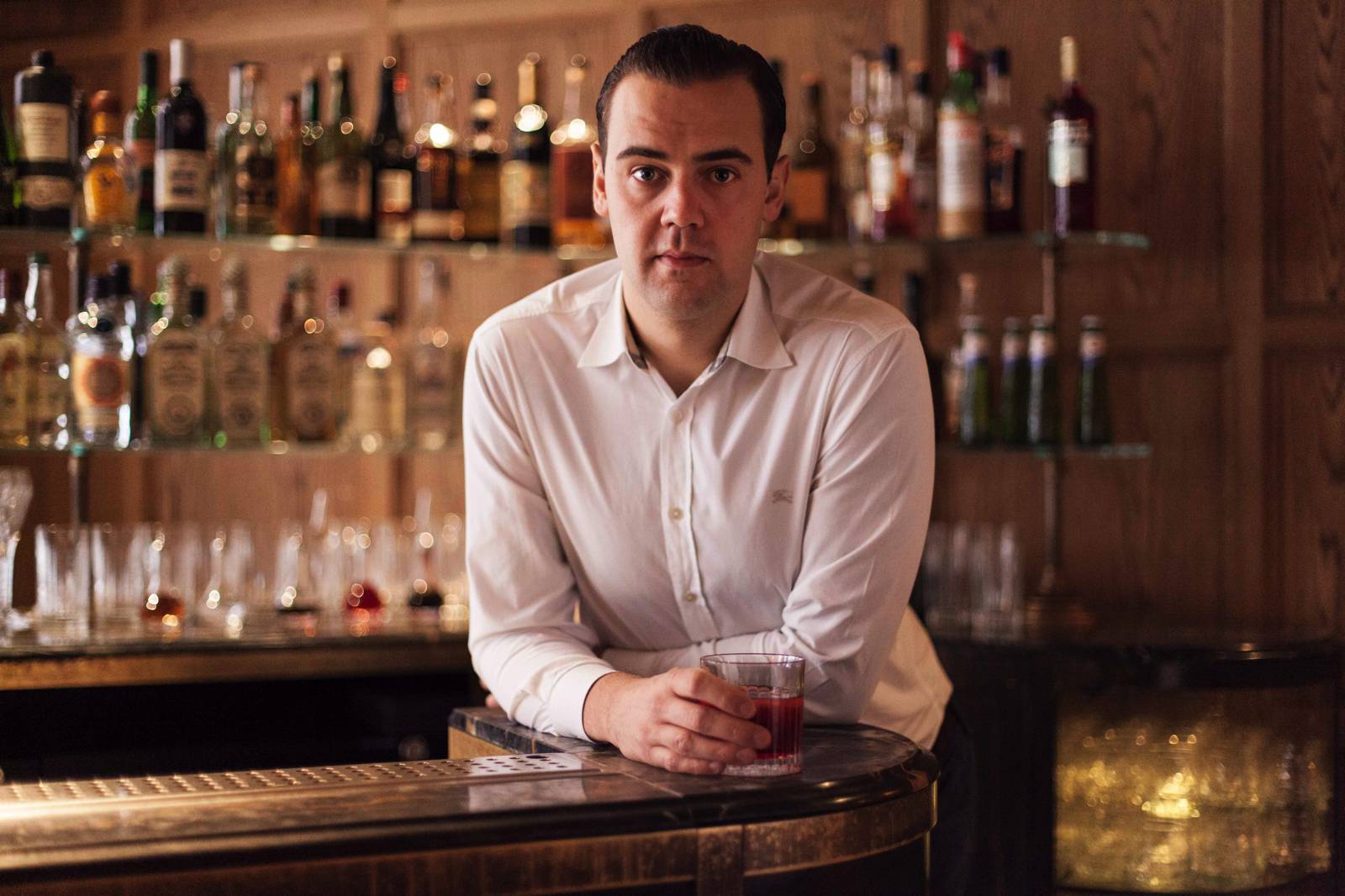 See you soon all there !!